Weatherman – now "Weather Ninja" – Jim Cantore fended off a brutal collegiate asswipe attack on the air.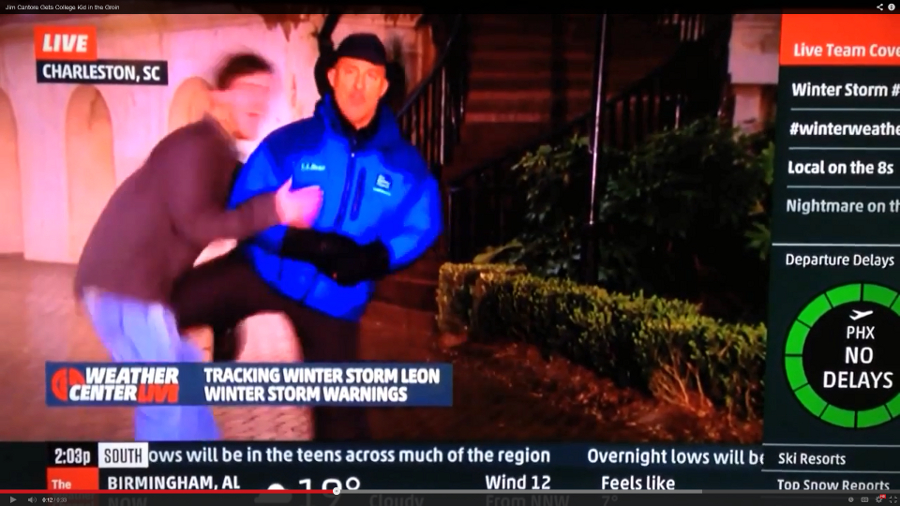 The intrepid meteorologist was callously sent out by his Weather Channel corporate overlords to do a live remote from brutal, frigid Charleston, South Carolina.
The weather was really bad, too.
Cantore barely blinked an eye as some likely-drunken yahoo on the College of Charleston campus gave an idiot yell and rushed him, mid report.  The weatherman performed an instant, effortless, ballet-like knee bend, and thus the whooping fool was thwarted.
With all the heavy news thudding down around us every minute of the day, it's always nice to see a great kick in the nuts to start the morning right.
Thanks to Jim Cantore, Weather Ninja.
The video: