On the 1/27/14 episode of CrabNation, Patrick Viall, co-host, producer and connoisseur of ridic tea-baggery, played Glenn Beck's dramatic reading of the Frank Sinatra standard, "My Way". The Blaze Czar's oral (huhuh…) interpretation of the crooner hit is best described as "Shatner-like".
The "My Way" segment starts just after the one minute mark. Click on CrabDiving's mascot to hear the show!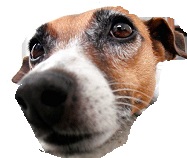 To listen to big-boy Beck's complete butchering of the Rat Pack classic, click on Glenn's ginormous, meaty mug.