Give it up to inTouch for obtaining Lindsay Lohan's celebrity conquest list. I guess the sexy ex-con was hanging with pals at the Beverly Hills Hotel and for fun, decided to take an inventory of her past lovers. According to inTouch, the mean girl just left the list in the lobby.
It's definitely a good read over coffee and a fatty. Check out #12. Did The Parent Trap star really have to let Colin Farrell in there? #Why??? Also, Lohan spelled Joaquin Phoenix's last name incorrectly.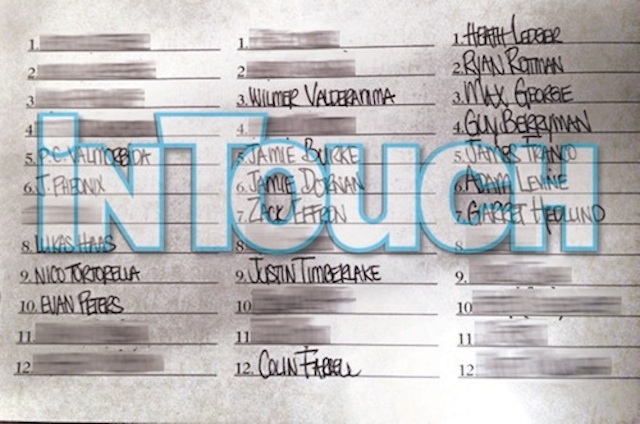 Someone should shoot this over to Quantico. I wanna know who is blacked out!