On this very special edition of the Daily Upper Decker podcast on the CrabDiving Network, Tommy, Barry, Dutch and "The Fabulous T Sean sit down with a case of Miller Lite and a shit ton of Bulleit in an effort to find out who is currently sports biggest asshole. In the first of this two-part series, the guys narrow the field down to 16 from 32. And good news for Matt Barnes fans, as that fucking tool lost to Greg Hardy in the first round.
Be sure to tune in every week for the Daily Upper Decker for latest douche-news in sports! A new show drops every Wednesday. Don't miss it!
---
Laugh along with the DUD guys in this episode of the Daily Upper Decker!
Sports Biggest Asshole Part One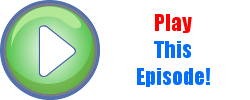 Podcast (daily-upper-decker): Play in new window | Download
Subscribe: Apple Podcasts | Android | RSS